There are fun projects, and then there is this!
Not many events in Australia have changed how we celebrate our wine and food as much as the Clare Valley Gourmet Weekend. Over the last few years the festival has transformed into an even more celebratory event that now spans over 10 days and involves the entire Valley.
We are immensely honoured to contribute our talent and skills to create a new image for this iconic event. And what a blast it was!
Imagine being able to share all your favourite festival foods through illustration. With so much to offer here in the region, we wanted to tell a story of a loaded table that welcomes everyone, to share that abundance, enjoy the music and laughter and indulge in the adventure that is the Clare Valley Gourmet Weekend.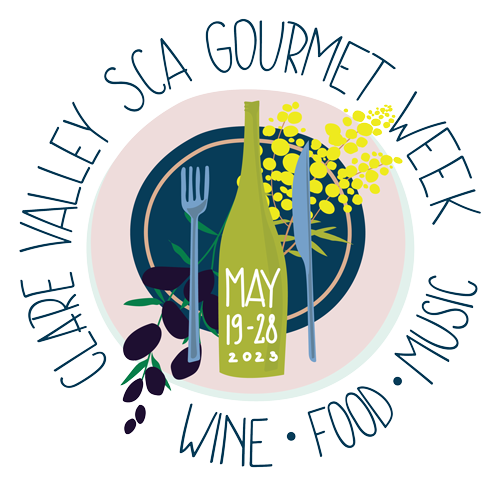 For venues and event hosts
Would you like to use the loaded table  tiles and illustrations that show your wine, food, and tell more about your Gourmet Week events?
Custom branded illustrations in line with the event style are available for those wishing to take the event brand even further. 
Send your ideas now, or call on 0406 080 320.